Work At Home During the Coronavirus and Beyond
There are new outbreaks of mutant influenza strains and other viruses every few years. Right now the COVID-19 coronavirus is spreading around the globe. What if you could start a real business from home and no longer needed to go to work? This sounds like a dream but I am doing it myself. I am not going to tell you that you can get rich fast or quit your job right away. A real business takes time to build. With all the training and support included however, you can actually make it happen. The COVID-19 coronavirus is going to be around for a long time and possibly be a regular part of cold and flu season in future years. It will likely die down during the summer but will reappear in the fall when the weather cools. If you start now with this step by step program, you could be making a profit by then with your own business.
Build You Own Business for Security and Health
If you work from home you greatly reduce your exposure to the latest viral epidemic. You don't have to interact with random people at work, touch door handles, phones, bathrooms, go to meetings or use the printer with everyone else. You can interact with the entire planet online and share your ideas while building a rewarding business. Help ensure your family's safety and security with a lasting business you can be proud of.
Build a Business Based on Your Passions
What are you passionate about? What are you interested in and want to learn more about? Healthy cooking? Nutrition? Sports? Maybe you love gardening or pets, fishing or boats. Maybe fixing cars or building something? Is photography what sparks your imagination?
Whatever you are interested in you can make that the basis of your new business. I did this with the topics of pet health and behavior on one website and human nutrition on another website. The program I use allows hosting of multiple websites along with IT support, security, training etc. all for the same low price.
How Can My Website Make Money?
Basically, you will write about your topic and suggest products that you think will help people or that you just like yourself. For example in the pet niche I review products that I use and really like. For a cat puzzle feeder I wrote a post about helping cats lose weight the easy way. By using a puzzle feeder to slow down their food consumption, they end up losing weight but it is easy and you don't have to portion out their food multiple times per day. The product I am reviewing is the puzzle feeder bowl but the title of the post is about helping pets lose weight which is a popular topic. People searching for ways to help their pet lose weight find my post and some of them purchase the puzzle feeder. I use Amazon as my affiliate (the company that stocks, sells and ships the products). I get a commission on every product purchased when someone goes through my links. So if someone clicks on the link to the puzzle feeder and ends up buying pet food or a coffee pot or a pair of shoes while they are there, I get commissions on all of those things.
My site on nutrition and supplements is doing amazingly well right now. I wrote posts about coronavirus and they are taking off. Around Christmas I reviewed cat trees on my pet site and sold many of those. There are many ways you can turn your interests into a profit.
You can also write e-books, sell your own products or branch out in other ways. The core of what is taught is affiliate marketing but learning to build web site and have people find them is a career all on it's own. I know members who now build websites for others. Once you learn to build website, it is a very valuable job skill.
Affiliate marketing is basically being the site where people click on a link to the seller's site. You are offering information such as product reviews. I am sure you have searched online for reviews before you bought something. If the reviewer had a link for you to purchase the product, that is affiliate marketing.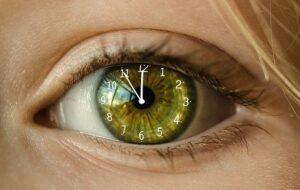 Never Purchase, Store or Ship Anything Yourself
This is not like old-fashioned sales jobs where you had to buy the product yourself, store it and hope you can sell it. You do not ever purchase anything, store or ship anything yourself. In my case Amazon does that for me. If you use Walmart, eBay, ClickBank, Etsy, ShareASale or other affiliate, they will do that. All you do is get people to your site. Once they click on the link and go to the affiliate site, your part is done. The affiliate keeps track of orders, takes the payments from the purchaser, ships the product and pays you the commission.
I know it sounds too good to be true but it works. I have been a member for 4 years and I get paid every month for products from both of my websites.
Low Priced Web Hosting Scams
You may see ads for super low rates to start a website but there are catches, big catches. One of my husband's friends has a local contracting business. He does home repair work and construction. He wanted a website so people could find him online though he doesn't need anymore business. A website gives credibility to an existing business as well as bringing in customers. He tried one of the popular web hosting sites that made flashy promises that you could build a website for a low price. After 6 months they suddenly raised the price! The low price was no longer a low price.
I Have Been Here 4 Years. There Are NO Price Increases
The platform I recommend and use myself does not have upsells. I have been a member for 4 years and they have never raised the price on me or said I had to pay more to access more. This place is a treasure and I am very lucky I found it. I have tried other web hosting services. I have tried other online businesses…many of them, and they never worked. This is working! I am making money every day while writing about the topics I love. If prices rise, you are grandfathered in at whatever rate you paid when you signed up.
There is an upgrade you can buy for the keyword tool which I explain below but you don't have to upgrade that. I use the free version included in membership.
What If I Don't Have Web or Computer Skills?
You don't need any special skills as long as you can read and write and have a computer or other device to be on the internet. All the training is included. There are step by step instructions to lead you through the whole way. You can have a website up the first day but the real work comes when you start adding content to the site. The instructions will continue to help you however and there are thousands of friendly members (like me) there 24/7 for you to ask questions and get help.
What Is Special About This Platform vs. Others?
On top of the Amazing low price, this platform offers unlimited training whereas others make you pay more as you go. It also has an amazing community of members that can help you out as well. The owners are real people you can see. They don't hide behind false advertising or charge you to see who they are. Many other programs charge extra for a chance to talk to the owners and get their help.
You can have multiple websites at once for the same price! If you are serious about making a real income at home you may end up with multiple websites. With this platform, you never pay a penny more to have more websites except for the domain name of each site if you want to have your own domain (like a .com). If you want to have your own domain, most of them are only $13 or $14 per year. So to add an additional website would only cost you $13 or $14 per year. Your membership covers the web hosting, IT support, security and everything else. You could have multiple businesses running at once.
This Is Not MLM
MLM which stands for multi level marketing has a lot of problems and is something I personally stay away from. Affiliate marketing is not MLM. You don't have to get other people to sign up under you and always be finding people to sell a product to. Instead of finding someone to buy a product, people will search online and come to you looking for information on a product they already want to buy or looking for an answer to a problem. You don't have to go out and "sell" anything.
Unique Features You Can Use to Succeed
There are some unique features with the platform I use that other sites don't offer. One of these is a keyword tool which makes finding keywords easy. Keywords are what you use to create the title of your posts so searchers online can find you. I have many posts ranked #1 on Google, Bing and Yahoo because I use this particular keyword tool. Before I write anything I always use the keyword tool first to determine how much interest there is in that keyword (how many people are searching for it), how much competition there is (how many other websites are using it) and how likely it is to rank well in the search engines. A keyword can be a whole phrase. So for example for this post, the entire title is my keyword, "Work At Home During The Coronavirus and Beyond".
There are many other features including Site Comments, Site Content, Site Feedback as well as text and video training and live training. Check Out The Many, Many Features Offered Here!
You can also get paid to leave comments on other's posts so you can start making some money even if your website is producing yet. You can get paid to refer others as well. There are options to get paid for other features such as creating training when you get more experienced.
Am I Real?
If you are wondering how you can believe all this. I can assure you I am real. My name is Jessica and I live in Alaska. You can look at the About Me page here and you can also see my other websites which I created with the training I have been discussing. They are https://nutrientcures.com and https://thrivingcat.com. I focus on those two websites which is I don't send as much time here on this site.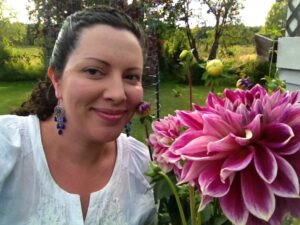 Try It For Free, No Credit Card or Billing
You can look around for free and there is no obligation. You will not be billed and you don't have to cancel anything or risk getting billed. This is truly no obligation. I highly recommend the full membership if you want to build your business but it is really nice we have the opportunity to look around and try it for free. If you choose to buy a full membership you can pay monthly, for a discount for 6 months or an even bigger discount for a year. In the fall there is often a Black Friday special for annual membership. You could become a monthly member now and then upgrade during the special. You can always stay a free member for as long as you want as well.
Click Here Now to Sign Up For a Free Starter Membership. You have all the time you want to look around.
I will see you there!
Please leave any questions or thoughts below in a comment.  I would love to hear from you.
Jessica