Make Money From a Rural Area
If you live in a rural area you may feel like you don't have many job options. There are only so many local businesses and starting a business costs a fortune with rent, insurance, supplies, utilities and inventory. I finally found a way around this however.
There are so many gorgeous places I have seen and thought "I would LOVE to live here but how would I make a living?" You may want to live somewhere that has more affordable housing, is a place you love or maybe the place you grew up. I grew up in a rural part of Alaska and want to go back but I am tied to a job. Finding this opportunity to build my own website business has made that dream to go home more of a reality.
Even if I never move home, having my own income from a web business means I could move to an area with lover housing costs and be able to afford a nice piece of land without a long commute.
If you could start a real business online with little to no start-up costs wouldn't that be amazing?
You can. I am not talking about MLM or any sort of selling to your friends and family. This is affiliate marketing. That might sound like some annoying online concept but it is surprisingly individual and unique.
Affiliate marketing means you write about something you are interested in and have links to those products on your blog. When someone clicks on the link and makes a purchase, you get a commission. You do not have to buy and hold any products and you never have to ship anything or process payments. You don't risk buying inventory that you won't be able to sell.
You could start a website to write about anything. It could be fishing equipment or pet supplies. It could be kitchen appliances or or cameras. Are you a photographer? You could turn that into a blog. You could review photography equipment, or write your own photography training guide.
Are you a home cook learning about a certain diet? You could turn that interest into a blog site. Review foods, kitchen products or cookbooks.
Do you love pets? That is a very popular topic with many blog opportunities. Are you into sports or more of an outdoor person? I have seen websites on everything from cars and sneakers to tents, boats and fishing gear. Everything from surfboards to perfume, gardening to cars could provide your next blog niche. There are endless topics for you to share information and make a profit.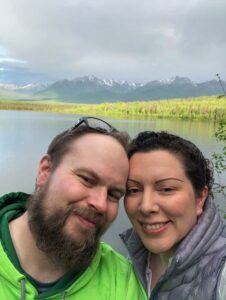 How Do You Make a Profit by Blogging?
1. Affiliate Marketing. There are a number of ways you can earn money from blogging. One of the best is affiliate marketing where you review something and have a link to a store on your site. If someone clicks the link and buys something, you get a commission. That is all. You do not buy, hold or ship anything yourself.
2. Advertising. Once you get established, you can make money by hosting ads on your website. This should not be your focus at the beginning but eventually this can be a great way to earn a profit with little effort.
3. Selling your own products. If you are crafty you may end up making and selling your own products on your website.
4. Selling e-books. Even if you can't build a thing, you can write e-books and sell them on your site. This is another way to make money from sharing your thoughts or expertise.
5. Guest blogging. You can make money several ways through guest blogging. You can get paid to write for other people's websites. Content takes time to create and large scale bloggers usually pay others to write some of that content for them. You can also get paid to host other bloggers posts on your site since other bloggers want to develop an audience. If you allow them to place a link to their website, you are letting them advertise on your site and they will potentially get traffic from your audience that clicks through to their site. This is a very valuable commodity.
These are some of the ways you can make money from your own blog website. Don't worry if you don't know how this all works. Nobody does when they start! That is why I suggest this platform to teach you how to start a blog site step by step. This is how I learned and I was amazed I was able to start a site so fast! I am not a techie nerd. I don't know programming language. I was relieved that you don't need to know any computer language to do this!
Get All the Help You Need 24/7 For One Low Price
If you want to take advantage of this amazing platform like I did, you will get:
1. All training to build your website.
2. Web hosting included with no fees that pop up later or upsells.
3. IT Security. I have been a member for over 4 years and have never had a site hacked, spammed or threatened. These guys are good!
4. 24/7 Web Support. They support is amazing. I have only had a few issues over the years but each time they fix it in about 2 minutes…literally. I have never seen such responsive and fast tech support.
5. Ability to build multiple websites for the same price. If you want to build more sites, you won't pay more for the web hosting, IT support, security etc. You will only pay for the additional domain name if you choose to buy your own .com but that is a very small amount. You can build free sites as well.
6. An amazing community of supportive entrepreneurs like you. People from all over the world are members so there is always someone online to chat with if you need help. You can always access the training, posts from other members and send them messages as well. The members are very friendly and share an interest in learning to build their own business online. Don't worry about a social media type atmosphere where all the posts are about politics. Politics are a no no on the platform. People are free to post about their online experience, everything related to building a website and just whatever is on their mind. Many of us get to know others and consider them dear friends. We celebrate their accomplishments, know what their families do and love reading about their big life events. We enjoy connecting with people from all over the world who share similar interests.
7. Additional training added every day. There are sets of training videos and written instructions as well as live training which is recorded so you can play it anytime. There is also training created by members. You can get paid to create such training as well. Recently I went looking for training on local marketing for my Mom and her business and found dozens of live video trainings. There are thousands of topics to learn about and you could spend years going through all of them but you don't need to! Not everyone pursues every aspect of this business. If you don't have a local business you don't need to learn about local marketing. If you don't write e-books you don't need to worry about that. The basic training does not go into detail about these types of specialty topics but the information is there is you ever want to branch off.
8. Unique web platforms that help your business dramatically. There are a number of unique tools that I love here such as Site Comments, Site Feedback and more. They are included with membership.
9. A high quality keyword tool to help you find the keywords that will bring people to your website. If you can find keywords and phrases that people are searching for and that other websites are not using, you will be guaranteed to get good traffic to your site. This tool allows you to quickly find these golden eggs and use them to your advantage.
10. These are just some of the benefits you will get with your membership. It is very hard to list them all since there are just so many. I don't like MLM's, I won't sell a random product I don't believe in. I do not promote any other program because this is the one I believe in.
If you are interested or just curious, you can sign up for full membership or a free membership just to look around. You can start learning and build a site even as a free member!
Can I Really Build a Website Business? What is the Catch?
You might wonder what the catch is. It sounds too easy. How can you really build a business based on any interest? There are some points to consider.
You will need to have decent internet. That does not mean you need the fastest internet out there. It does not mean you need unlimited internet.
You do not need to be online all day, every day to be successful. You could work on this several hours per day. That is one of the best parts of this business.
You don't have to be working all the time to make money. I have had many sales overnight while I sleep or on days when I don't even look at my site. Once you get it up and running (have added good content, established yourself and are ranking well), you can take a break now and then. You can take days off. You could even take a vacation. Everything is set up to make money even when you are not present. However, and this is a big however…this is not a get rich quick scheme!
You will not build a site and start making a living online right away. You will not get rich anytime soon and if you don't work hard you never will. That is the difference with this program and so many others. There are a ton of sites online that promise riches and instant rewards. They make it sound like they have a secret formula for you to sign up and start watching the money pour in. Those are scams. It does not work that way. To build a sustainable business that actually works, takes some work. It doesn't have to be really hard though.
You can do well with this business. I know many people making a full time income from their own website blogs. I also know many people who don't make much or anything at all. If you give up and quit after a few weeks or a few months, you won't succeed. It takes time. That is a good thing however. It means that if you are willing to stick with it and put in the time, you CAN and WILL make money.
No special skills are required. Anyone with decent internet who can read and write and sticks this out can be successful. There is no requirement to be a genius, a tech guru, a specialist in a certain field, have a degree, have lots of start up money or spend a fortune to buy in to the program. All you need is time and willingness to learn.
How Long Will It Take to Start Making Money?
That is a common question but there is no simple answer. There are a number of variables such as: what is your niche?, How much time do you put into your site? Do you choose high quality, low competition keywords? Do you focus on the training and stick with the plan or get distracted by 'shiny object syndrome'? There are lots of potential ways to make money online. You can use social media to drive traffic to your website but if you aren't careful it could be a waste of time and you could get distracted. There are many 'experts' out there claiming to have the secret to success. You could spend a lifetime checking out all their 'secrets'. It will cost you a fortune too. This program is based on a proven method used by millions to build successful businesses. You don't need to spend years and a fortune chasing rabbit trails.
I started making money within 2 months of becoming a member but it took longer to make a substantial amount.
What If I Have Multiple Interests and Can't Choose Just One?
Join the club! Most everyone I know has multiple ideas for websites and finds choosing one to be difficult. The great news is that you can use this membership to run multiple websites for the same price. I recommend sticking with one to start with however. It better to learn on one and then quickly build up another rather than make all the same mistakes and changes to multiple sites at once. It is hard to keep up with multiple sites especially if you have a job, family, school or other obligations when you are starting out.
Can I Try This While I Still Have a Job?
Yes! I have a job and I think starting out while you have a job is smart. If you don't have a job however, you will have more time for a website and therefore build up your business faster. Either way can work.
Please join me and take a look! I promise it will be worth your time.

Please leave any questions or thoughts below in a comment.  I would love to hear from you.
See you soon,
Jessica at https://www.realwebfreedom.com