The Best Way to Build A Website For A Small Business
Most businesses nowadays need a website. Whether you have a restaurant, a landscaping company or a salon, you benefit from a professional looking website so your customers can find you and see what you stand for. It feels daunting to set one up on your own and it is challenging to hire someone to do it for you without spending a fortune and losing your creative control. I have heard so many stories from small business owners who are dissatisfied with their options. The platform I use has solved those problems for thousands of small business owners. If you want to know the best way to build a website for small business I highly recommend this Canadian company with members around the world.
I stumbled on this company myself and I have a friend who is a general contractor and has used it's web hosting for years. I focus on web based work with my own review websites such as this one as well as a pet website. My friend doesn't have much time for a website and focuses on his local business with home repairs and remodeling. Either way, this platform can help you every step of the way to build a site and run it successfully. If you have a local business and don't have time to dedicate to your site every day, that is fine! You can quickly get a professional website up and running and trust their hosting to keep it safe, secure and accessible.
Do You Need a Website? Why Not Just Use Facebook?
According to Maddie Shepard at Nerdwallet's site Fundera, 97% of customers look online to find local businesses but only 64% of local businesses have websites. That was in 2020. According to Zippia.com the percentage of small businesses with websites in 2022 rose to 71% while 81% of customers research purchases online first and 85% look online to find local businesses first. Some small business owners think they can just use social media and some think their business is too small to worry about a website. Some think their type of business is not relevant for a website or they worry they don't have enough time or experience to take on a website. I would point to my friend the contractor. He had no website experience, little time and his business is general contracting which has nothing to do with the online world. He already had customers but knew he needed the credibility of a real website so his customers could find him online.
Many small businesses to rely on social media but that doesn't satisfy a large subset of customers. Social media is ok for some things but customers want an easy way to find your contact information and see exactly what you have to offer without scrolling through random posts that Facebook may reorganize. The want to see your contact information, see a way to click on a menu (both a food menu if you are a restaurant or a website menu for other businesses) and find information easily.
Here is a big one I didn't know myself. If you want to show you are credible for something like a bank loan it is better and may be necessary to have your own website as well. A website shows stability and credibility.
What is the Best Platform For Building a Small Business Website?
Many cheap website hosting companies claim you can start a site for $10 or $20 but they quickly add on additional fees once you are already committed to a year or more. My contractor friend said he started with one of those popular hosting platforms and after a few months they said he needed to pay more and more to keep his hosting. He was totally disappointed and felt misled.
Wealthy Affiliate is very clear about the costs up front. There are a few different membership levels but once you pick one, no one will ever add on fees or surprises. The value of what you get with a Wealthy Affiliate membership is much higher than the popular discount platforms as well.
You could be a general contractor like my friend, a wedding planner like another person who signed up, a restaurant, coffee shop, salon, tire shop, florist…the sky is the limit! Or you can make a online business as an affiliate marketer, blogger, self published author and more. You will get the hosting, training, IT support, security and endless new ideas to build your business. Learn to use keywords the correct way (no more keyword stuffing like in the 90's, that will get you penalized!) to secure top spots in the search engine results. Learn how to get the number 1 spot on sites like Google and Bing for free! You never have to pay for advertising!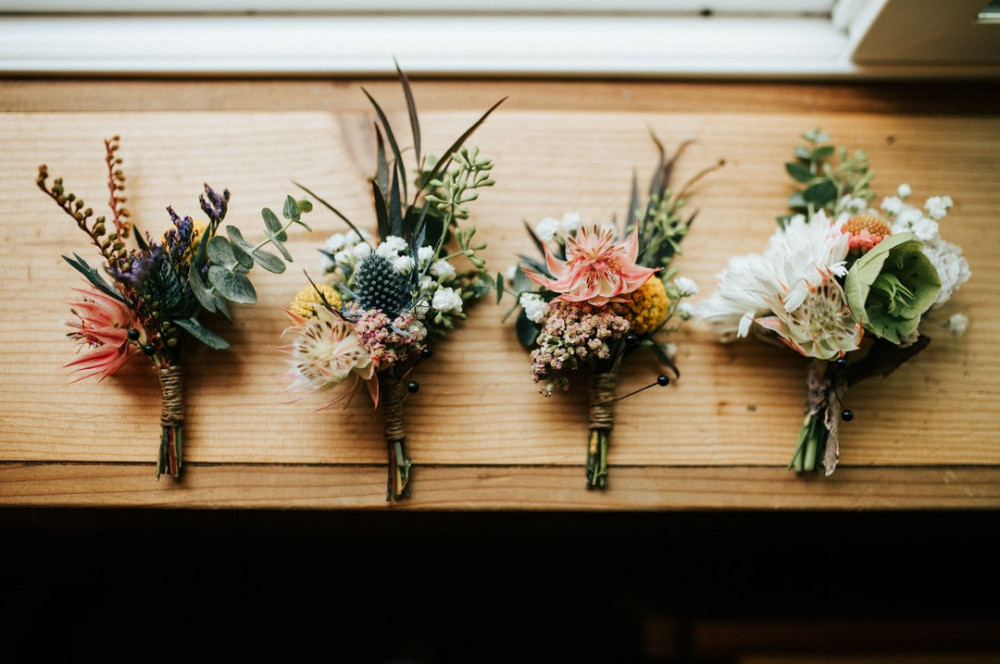 With A Wealthy Affiliate Membership Your Business Gets These 8 Valuable Tools (and a lot more I won't try to count):
1. Step by Step training that shows you how to set up your new website.
2. Over 1 million high definition images that are totally free and legal to use! No more endless searches to find quality photos or worrying about all the complex pitfalls of copyrights, royalties and plagiarism.
3. The ability to host multiple websites for the same cost. The only additional cost will be the cost of the domain name itself which is about $13 a year.
4. Top Quality Web Hosting which includes site security and behind the scenes monitoring to catch cyber threats. Web hosting at Wealthy Affiliate also includes 24/7 site support! You will not have to wait if it is the weekend or the middle of the night. In the 5 years I have been a member and used their web hosting I have only had a few instances where I needed IT support but I am not exaggerating when I say they fixed my problem in less than 5 minutes on multiple occasions and almost always in less than 10.
5. An endless supply of training. No matter how far you want to go in the online world, you can get the training here.
6. Tools to help you find great keywords that allow your posts to rank high in the search engine results (so you get seen)!
7. An amazing, worldwide community of supportive and friendly people who are building their own businesses. Some of these members have become millionaires right here using this platform and the training included! These members often create their own training and answer questions on various platforms.
8. A built-in platform to get interaction and comments on your site which helps raise your posts to the top of the search rankings.
And a whole lot more such as new tools and platforms being developed each year and included in the price.
Try It FREE For 7 Days!
You don't even need to put in a credit card or billing info. This is truly free for 7 days with no catch at the end or surprise billing you have to cancel.
Take A Look Around Right Now with No Commitment! 
If you want to just see what it looks like, you can check it out anytime and have a free, starter membership for 7 days. If you are serious about running your business website you probably want to pay for a full membership but if you are unsure then just take a peek and check it out with No Credit Card,
No Billing
No Membership to Cancel
No Strings
You don't have anything to lose here since no one will take your personal info and use it to bill you. You are free to look around, build a free website, see what Wealthy Affiliate is all about and decide if you would like to pursue it.
This is Not An MLM (Multi Level Marketing)
No offense to MLM people who are legit but many people don't want to deal with MLM. Wealthy Affiliate is not an MLM. You don't get a percentage of anyone's revenue. Many members do not promote Wealthy Affiliate and simply run their own business.
What If You Want a 100% Online Business?
Please check out my posts on building a blog or affiliate marketing business online here.
I Hope You Will Take Look and See What You Think!
Just to prove I am real and really do live and work online in Alaska, here is a photo from this weekend in July 2022, taken at beautiful Eklutna Lake about a half hour from my home. I hope you will check this out and see all the many reasons your website could be built, hosted, supported and profitable being hosted at Wealthy Affiliate.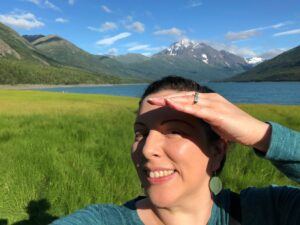 Real Web Freedom makes use of affiliate relationships with merchants such as Wealthyaffiliate.com for monetization. This means when you click on links on this site and make a purchase, this can result in a commission that is credited to this site. This does not affect purchase price and you will not pay a penny more.
If you have any thoughts or questions please leave a comment below and I will respond!
Jessica